Annex Osteopathy Toronto
Evidence Based | Patient Oriented | Bloor St W
Patient Oriented – Every treatment starts with discussion of your progress, goals and what can be done to help you in your health journey. Every manual technique or post treatment exercise is adapted to your needs. If your goals is to have fun gardening without worrying about your back, then the treatment will include addressing tissues responsible for having strong back in awkward kneeling positions. And your exercises will address movements that make you stronger when lifting cumbersome bags of soil. Don't worry about dumbbells and therabands, you will be exercising with packs of rice before moving into carrying large bags of soil. But if you need to get stronger and play your favourite sport, then we will make sure that you leave treatment ready to have fun and play. And your conditioning will include relevant stretches and resistance training.
Evidence Based – We will choose treatment techniques that have the most chance of helping you. For example, if the muscles are rigid and not letting the body move through the full range of motion, then we will use appropriate myofascial release and joint mobilizations that have been shown to relax the muscles, and then we will make sure that you safely move through the full range of movement to help your nervous system adapt and integrate the improved function.
What is Osteopathy?
Osteopathy is a manual treatment of moving, massaging and stretching the soft tissues, muscles and joints of the body.
Holistic Approach
With a focus on total body health, the aim is to detect where health issues are located and release the tension built up in the area leading to improved overall health and well-being.
Personalized Treatment
My osteopathic therapy clinic in Toronto takes an exacting, custom approach to healing, narrowing in on your specific physical, energetic and emotional symptoms.
Ongoing Support
Never a quick, temporary fix.
I offer you a powerful, osteopathic treatment plan that benefits you by bringing mind, body and spirit into perfect balance.
Your First Visit
Your initial visit will last 1 – 1 1/2 hours and will include a detailed structural examination.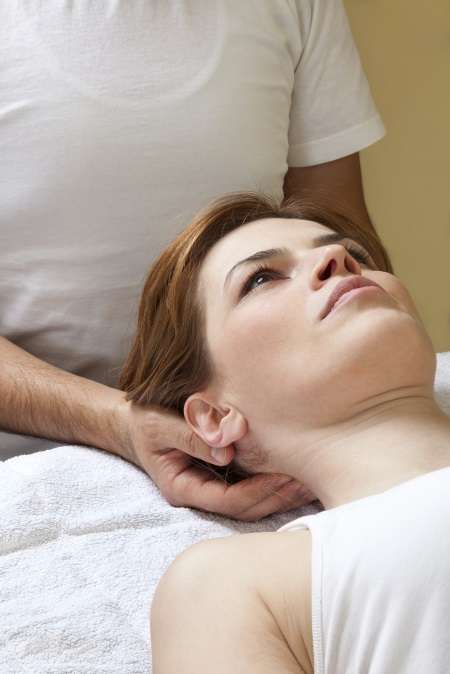 Cranial Osteopathy for Concussion Symptoms
Concussions can cause a broad range of symptoms that may appear immediately after a trauma or delayed.
Symptoms such as headaches, blurred vision, dizziness or seeing stars, nausea, temporary loss of consciousness, ringing in the ears can be the result of impacts, head trauma and/or whiplash.
Sometimes concussion symptoms resolve on their own but pain and discomfort can also remain for periods of weeks or longer.
Gentle osteopathic treatment can be helpful in recovering from vertigo, restoring the sense of balance and improving mobility. The treatments are aimed at immediate reduction of symptoms, and we will also help you establish home care plan to improve your physical, cognitive and emotional well-being.
Osteopathy Toronto – Long-Term Benefits of Osteopathy Treatments
My manual osteopathic treatments are designed to improve your health by:
Getting to the root of your problem; not just treat your symptoms
Help with conditions such as: headaches, migraines, anxiety, TMJ jaw ache / jaw imbalance and teeth grinding, injury in the back, lower back, neck and hip, arthritis, repetitive strain injuries, after surgery recovery, sports injuries and disk problems
Increasing joint mobility
Relieve tension buildup in muscles
Assist the body in healing itself
Improve the blood supply to connective tissues
Improve posture
Help to prevent future episodes of back discomfort
Have a lasting effect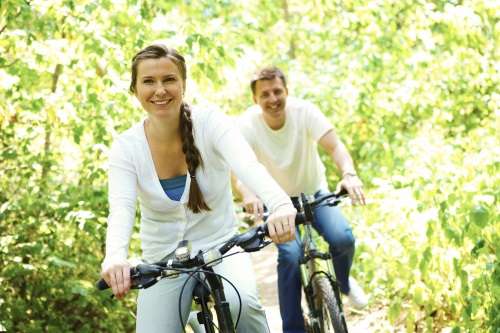 Annex Osteopathy Toronto | Bloor St W
Matvey Kiperstein
Every injury is unique and one treatment does not fit all. That's why I take extra care to sit down with you and probe to the heart of your injury or discomfort. My goal is to help relieve what troubles you.
On your first visit at the clinic, I will carefully analyze your posture, movement, physical and emotional symptoms, medical history and spiritual state.  Using a gentle touch, osteopathic treatment effectively allows the body to realign and restore its natural state and function.
I received my diploma from the Canadian College of Osteopathy in Toronto and keep up to date with the latest health care information.  Feel free to follow me on Twitter, Facebook, Pinterest, LinkedIn and Youtube for health tips and trends.
Have any questions?  Get in touch with me here on my contact form.
Unique Treatment Planning
Depending on the nature of the problem, people typically notice significant improvements within 2 to 5 visits. In more severe cases, a more prolonged approach may be required.
Once you have achieved the goals of your treatment plan, we will formulate the maintenance strategy in order to keep you healthy and prevent any  problems from occurring in the future.
About Annex Osteopathy Toronto
We are located at 691 Bloor Street West, Suite 201, serving the areas of the Annex, St Clair West Village, Hillcrest, Bloordale Village and Yorkville with easy access to downtown Toronto.
Enjoy better health with gentle osteopathic treatments that help your body heal naturally.   
Call us today on (416) 550 – 0143 to book your session.
I am here to help.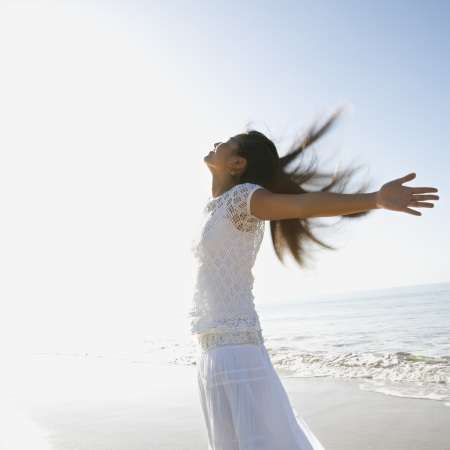 Call: 416-550-0143
691 Bloor Street West
2nd Floor (Enter from Clinton St.)
Toronto, ON
Working Hours
Monday-Friday 9:45am-8:00pm
Saturday 10:0am-5:00pm