Osteo-Articular Corrections
Advanced Joint Techniques to reduce muscle spasms near a joint, make joints
more mobile and to reduce pain and discomfort.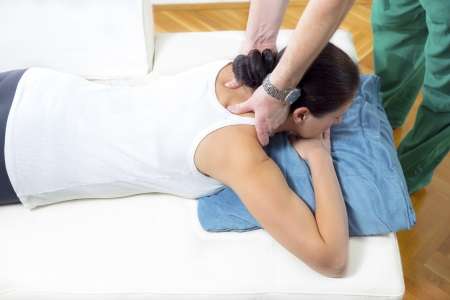 This technique is aimed at the restoration of proper mobility and positioning of the joints.
I may use this to help you overcome an old ankle sprain from your running days. Or to effectively treat that chronic neck tension that prevents you from picking up your child or playing golf or tennis. Even to relieve carpal tunnel syndrome that makes working on your laptop painful.
This therapy involves low grade, slow speed movements. I will first place your bones in a precise position and wait for your body to relax before applying pressure – never moving your joint beyond its physiological range of motion.
Slow. Relaxed. Highly effective. This technique provides excellent relief from:
Headaches, including migraines and tension headaches
Chronic back and neck pain
Various other conditions stemming from vertibral movement limitations
If you have any questions, contact me here or call my Toronto clinic on (416) 550-0143.