How Does Lymphatic Drainage Work?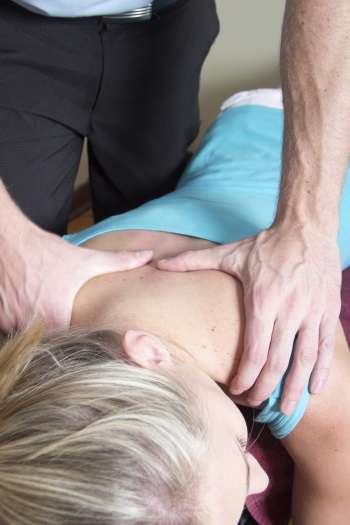 Lymphatic drainage is a therapy that promotes a healthy, free-flowing lymphatic system.
This therapy consists of a manual massage that focuses on specific lymph nodes and pressure points of the body to reduce blockages of the lymphatic system. In this massage therapy, I use a variety of repetitive circular, straight or vibrational strokes following the anatomy of the lymphatic system. We begin by opening the flow at the collar bone, close to where the lymph joins venous circulation into the heart.
Then, your treatment in our proceeds to the neck, face and head, the chest and arms, or the deep abdominal flow to the nodes in the groin, legs, feet, back and buttocks, and then back up the body again (to make sure pathways stay clear) ending at the collar bone.
Osteopathy for Lymphatic Drainage
Health benefits can include reduced tissue swelling caused by soft tissue damage (e.g. sprained or swollen ankles), sports injury, car accidents (like whiplash), reactions to medications, some headaches, radiation and surgery.
Special note: For many women, lymphatic work has had positive effects around breast care. It may work as a cancer preventative, increasing lymph flow; reducing cysts and swelling caused by biopsy, node removal and mastectomy.
For more information on lymphatic drainage in Toronto, use the contact form here or call (416) 550-0143.  More information on osteopathic treatment here.